Ozmo Games
Ozmo is friendly robot, he makes free games for everybody, you can play online. This sub page is created by creator of this page. Ozmo is our biggest project.
Here is a little preview of Ozmogames web page.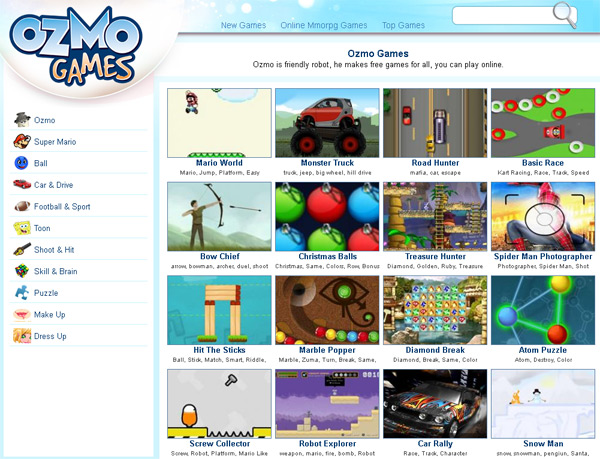 Ozmo is a little robot full of energy and he loves fun. You will find games of ozmo that page. Also ozmo will bring you newest pixy games. Pixy is her friend lovely pixie

Soon you will get ozmo games on mobile devices. Android and tablet games will make you happy. first games will be priceless. Also we will always create free games for both iphone and android devices.